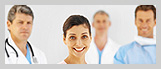 At Family Health Clinic, your health is our primary concern. Family Health Clinic was established in 1994 by Dr. Camil Kreit, who came to Cleveland with the dream of offering a multitude of medical services within our area. We have assembled a Multi-specialty group of Physicians with many years of experience between them. We specialize in Family Practice, Internal Medicine, Plastic Surgery, Preventative health maintenance and wellness, Counseling/Psychology. We offer locations at Cleveland, Atascocita and Kingwood Texas, with a variety of extended office hours available, including Saturday hours.


Dear Patients and Friends:

We are excited to share with you our dedication and commitment to growth and quality medical care in Polk, Montgomery & Liberty County. We have experienced some growth in our medical staff and feel that our newest additions will better serve the needs of our patients and community. We would like to introduce the following Family Health Clinic physicians:

Camil Kreit, M.D.

Founding partner of Family Health Clinic and Board Certified Family Practice physician. Dr. Kreit has been serving the communities of Polk, Montgomery & Liberty County for the last 11 years and is an active member of many organizations.

Paul Jantzi, M.D.

Dr. Jantzi has recently completed his Allergy & Immunology fellowship from UTMB Galveston and is a board certified Internist & Pediatrician. He will officially be joining the practice on August 1st of this year. He will be providing care at both our Livingston and Kingwood locations.

Gonzalo Ramos, M.D.

Dr. Ramos is a Board Certified internist & a board eligible geriatrician who is fluent in Spanish. He specializes in primary care & consultation for adult patients. He emphasizes health maintenance & patient education.

Madeline Hunt, M.D.

Dr. Hunt is a Board Certified Family Physician. She has been practicing in the Humble/Kingwood area for over 3 years. She has been practicing for over 10 years. She attended medical school at the University of Texas Medical School in Houston.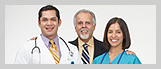 For your convenience, we have included on the second page a list of services provided in our facilities. We work hard to make our clinic a one-stop provider so that your convenience and continuity of care is as complete as possible. Please feel free to call our central scheduling line at 281-852-9000 or visit us on the internet at www.familieshealthclinic.com
Thank you for having chosen us as your physicians. It has been our pleasure and honor to serve you. We wish you continued health and wellness.